smart design studio's nickson house 61 takes shape with chipped surfaces
smart design studio adapts to uneven terrain
smart design studio completes its 'nickson 61' brick dwelling as an example of adaptive reuse in the australian town of surry hills. the difficult site is located at the end of a row of terraces towards the end of the street and contained a late 19th century terrace next to a vacant lot measuring three meters (nearly ten feet) wide. this land was originally occupied by a house which has since been demolished. the resulting lot was a detrimental break in the model of built form, namely the scale of the streetscape with its properties filling in the boundaries of each lot.
pictures by romello pereira | @romellopereirastudio
reinventing the traditional corner building in Surry Hills
in response to the uneven site, smart design studio (see more here) determined several main goals to reinforce the character of nickson's street. this includes the reintroduction of built form and reinterpretation of the traditional corner building, the selection of materials and shapes that enhance the look, and the integration of windows to create bright and private interiors that have a great commitment to their environment.
the traditional typology of a corner site in these conservation areas is the corner store — a modest-scale building that reinforces the corner and provides public amenities and personality to the urban wall. the design establishes a contemporary version of this typology, tackling the traditional corner border angular shape and responding to the typical brick construction of the corner building.
the bold new peel form complements the row of terraces and contrasts with the existing built form which has been restored to its original Victorian detail. the sculptural form is carefully considered to retain the expression of the adjoining terrace envelope, while strategic slits in the facade curve to open up to the street corner and the sky.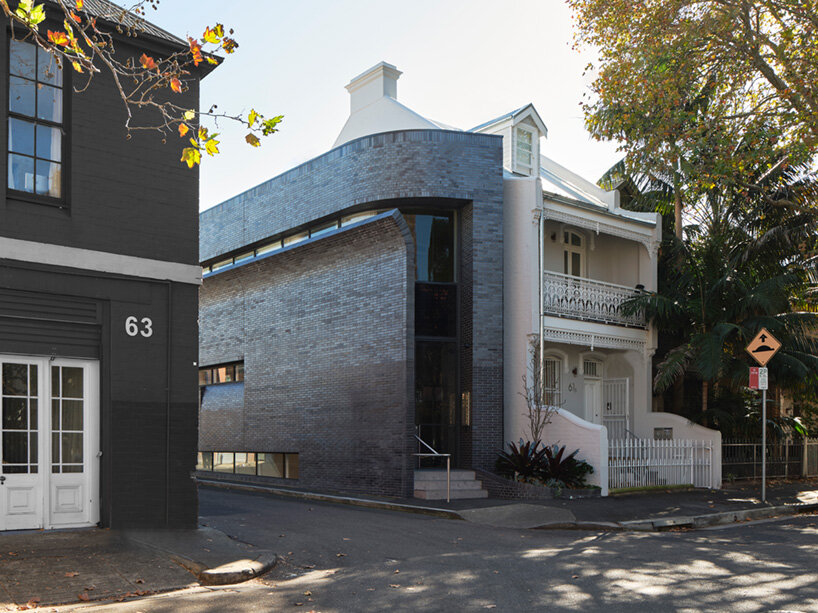 sustainable intervention
Smart Design Studio's Nickson House 61 adheres to the fundamentals of energy efficiency and makes the most of passive thermal and solar design on a challenging south-facing site. additions provide improved access to natural light and ventilation for residential dwellings including generous windows. the new walls have cavity insulation while the roof of the existing terrace has been retrofitted with insulation to improve thermal comfort. an underground rainwater cistern has been installed for the reuse of water on the site.
nickson 61 is a contemporary, bespoke contribution to Surry Hills. it offers intelligent reuse of existing building stock to provide characterful commercial and residential space that exemplifies the vibrant mixed-use character of the suburb and provides a bold formal addition to the area's architecture.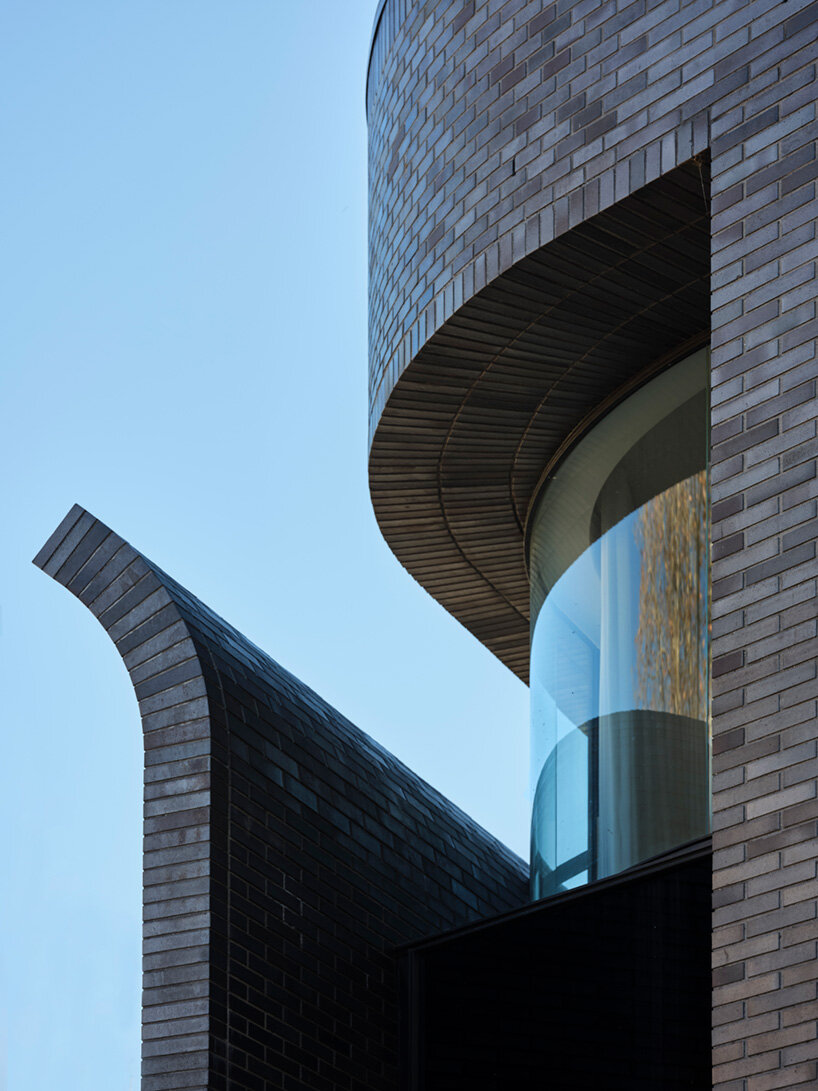 the design establishes a contemporary version of the corner building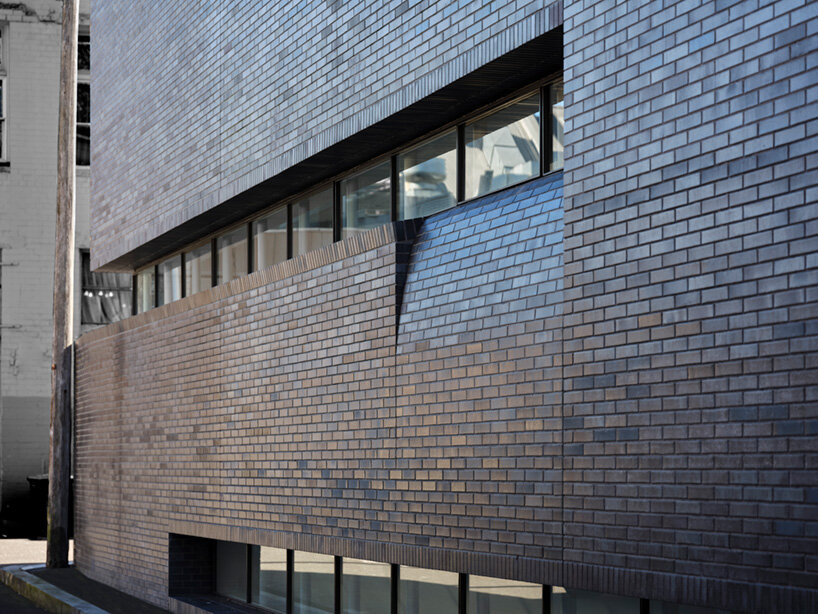 the team responds to the brick construction typical of the region