Is Apple's design studio losing its cachet? – AREA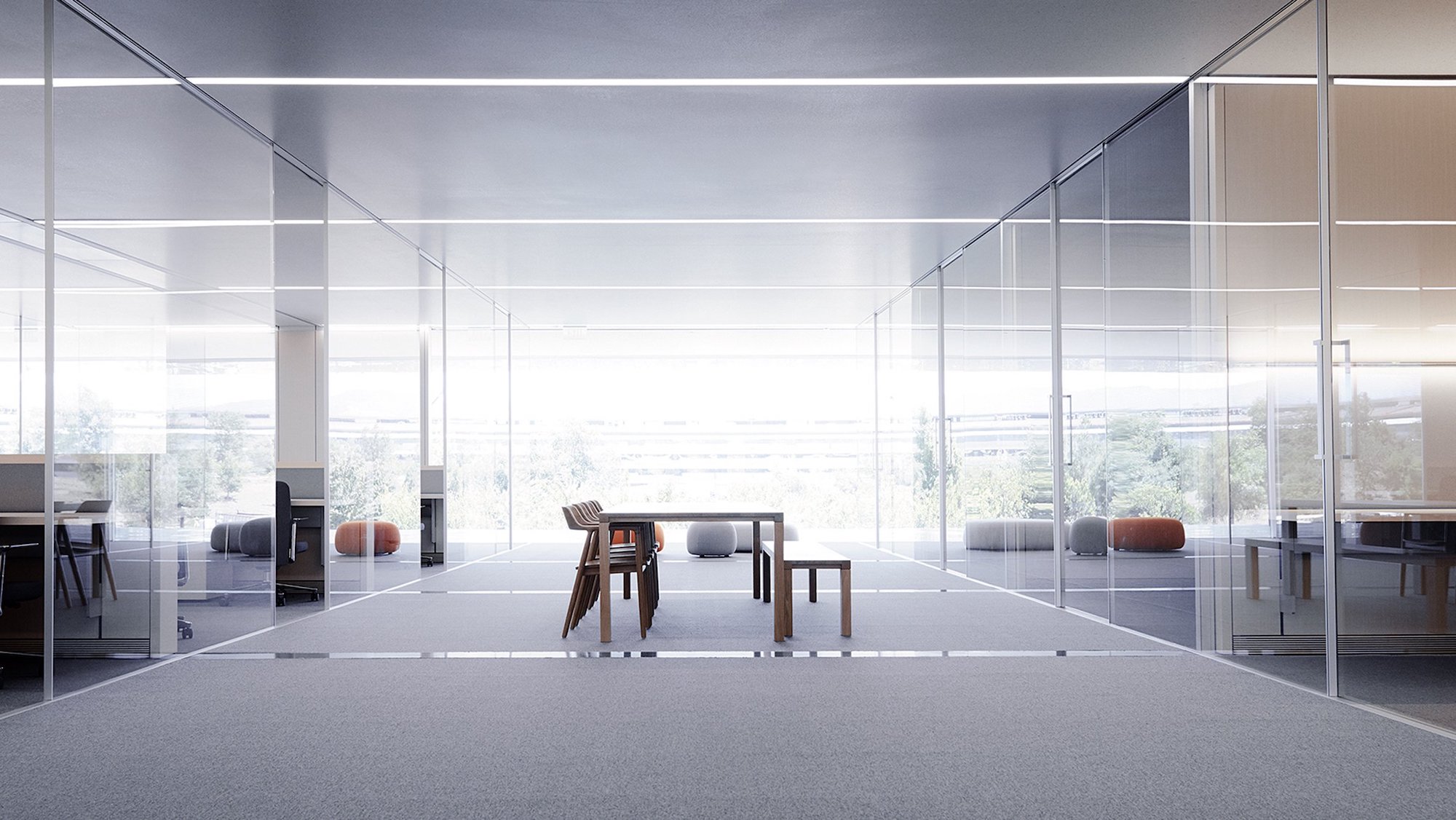 Apple Park is a very secret place. Until recently, some of the only glimpses inside the tech giant's enormous ring-shaped campus in Silicon Valley came from (presumably banned) iPhone snaps that employees posted on Instagram. Designed by Foster + Partners, the four-story "Spaceship" is home to 12,000 employees who work hard to research, develop and design the company's line of technology products: the iPhone, MacBook Pro and AirPods, among others. This operation was previously led by design director Jony Ive, who left in 2019 after a 27-year tenure. Since then, Apple has revealed little about its design team – the people, products and processes have all been shrouded in mystery.
A new interview with Wallpaper, however, seeks to pull back the curtains and delve into Apple's approach to product development in the post-Jony Ive era. But like Bloomberg notes, the story is full of cliches and buzzwords, as well as superficial nods to the virtues of research, iteration, and cross-pollination. Then comes the nail in the coffin: "While the access granted by Apple was intended to single out the company's designers, it actually did the opposite. Perhaps the most interesting revelation from the article is that the studio, once an invaluable source of corporate cachet for Apple, now looks rather boring. Ouch.
It's hard to disagree. Evans Hankey and Alan Dye, the executives at the helm of Apple's design team, reveal nothing but reminiscences of Steve Jobs imparting surface-level nuggets of wisdom such as "design isn't just a veneer" and "it's not just how things look, it's how things work. Even when discussing their approach to designing newer products such as the Apple Watch, the two play it safe, relying on the language used by CEO Tim Cook and the contrived descriptors of press releases (c ie "the most personal product we have ever made") which leaves most of our questions unanswered. Proof positive: "We care a lot about making great products, but we've worked just as hard to create a great team and culture," says Dye. "A lot of that came from the start. Steve defined Apple through its design. And when pressed for a preview of the AirPods, they simply shared that Apple had done extensive ergonomic studies on the ears to ensure the resulting designs provided a good fit.
While this episode can be seen as Apple keeping a grip on its narrative, it also points to a new generation of leaders who may not have the guts to tempt us with incisive commentary about our current relationship with technology – and to create the products that define the generation to save them. (As Bloomberg also notes that all of the products discussed in the interview, while groundbreaking technological achievements, were designed while I was at Apple, indicating that the company is still defined by a luminary who is long gone.) We have to ask ourselves: why is Apple feeling so stuffy lately? What happened to I do not know what long infused into corporate hardware? We think Tony Fadell would like a word.