Fatima's experience inspires young women in Tamale to learn fashion design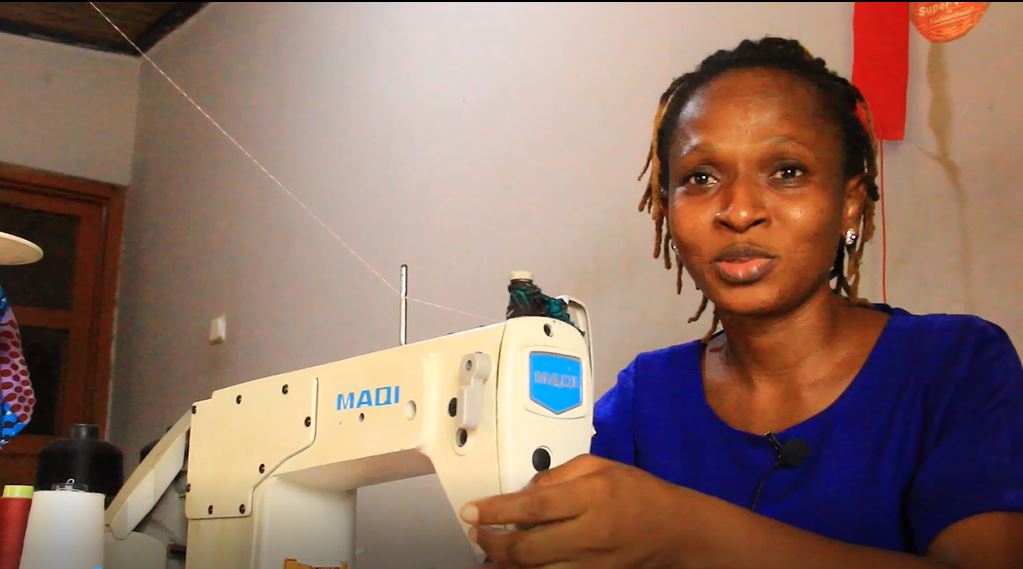 Olivia Soliku is 38 years old. Graduated from University of Cape Coast with Bsc Environmental Science and Msc Environmental Science from Kwame Nkrumah University of Science and Technology. Both in nine years. But her love of fashion inspired her to join the Fatsu Garment Design Institute.
"I've always wanted to learn to sew and I told Fatima that years ago."
Olivia took advantage of the COVID period to learn about fashion design at the Fatsu Garment Design Institute.
Olivia now relies on the knowledge she gained to sew clothes for the family, especially during the holiday season.
"Friends came for me to do it for them, but I didn't have time," she says.
Olivia says she has managed to save GHS 800 for the family since she started sewing for herself and her daughter.
But for Nadia Yussif, she completed TI Amass high school in 2013 and after working for an oil company in Tamale. She chose to enroll in the Fatsu Garment Design Institute.
"I decided to go to Fatsu clothing because I had the chance to learn how to design zigzags, so I find myself thinking about how to make a garment and my sister's friend told me recommended Fatsu University."
As the 27-year-old is now settling in, she says the knowledge gained is overwhelming.
The urge to do something different, to not get bogged down in life and to explore one's potential and abilities encouraged Fatima Sumani to get up and create jobs for herself and others.
Fatima left the professional program she studied at the University of Development Studies (UDS) to embrace what earns income.
She studied Bachelor of Arts in Integrated Development Studies and graduated in 2011.
But while some graduates ventured into other things to survive economic realities, others simply chose to do things outside of the certificate they earned in college.
Fatima is one of hundreds of graduates who have chosen to create jobs outside of their university certificates.
She chose to learn to sew for her colleagues at UDS to express her creativity, create wealth and for her personal fulfillment.
At the end of our national service in 2012, she decided to enroll in the Abbi Creation University college for six months of fashion.
Fatima says she saved the monthly allowance for this purpose and established the Fatsu Garment Design Institute in 2014.
The 34-year-old doesn't regret making this decision.
So far, Fatima has trained 21 women in her institute. Six of them, including Olivia, who is 37, graduated from universities across the country.
Nafisah Abdallah, a real estate graduate from KNUST, and Blessilla Na-Afoe Kandoh, who also studied community nutrition at UDS, are among the current interns.
Nafisah, for example, prefers to be an entrepreneur and creator of wealth rather than being someone's employee.
But for Blessilla, who is currently the Youth Advocacy and Campaign Coordinator in Noorsac, she wants to reunite with Olivia, sew for her family and friends.
Fatima says there is hope for her business and there is also hope for graduates who are looking for too few jobs.
Learning crafts, networking, and more have become trendy things as everyone struggles to beat the economic downturn.