'disonancia doméstica' by design studio delaO
'Disonancia Doméstica' by delao: exploring cognitive dissonance through a post-colonial lens
'Disonancia Doméstica' by delaO Design Studio is a collection of home electronics that challenges and explores the cognitive dissonance that pervades Mexican culture. Specifically, the studio critiques the dualistic life of a "Mestizo"—a Mexican of European and Native American ancestry—through a post-colonial lens.
"As the Métis live from a permanent contradiction of their human condition, they constantly shape their identity to face this mental conflict. The contradictions and attitudes we adopt to avoid psychological discomfort are so deeply embedded in our culture that we no longer see it for what it is: dissonance. [it is] like a mixture of human states, where one feels melancholy-laziness-fatality-inferiority on the one hand, and violence-sentimentality-resentment-evasion on the other. share the team.
ahorite clock
As such, delaO (see more here) has opted for a critical design approach that moves away from commercial gain and mobilizes debate. Its vehicle of expression was electric fireplaces, or 'electrodomésticos'. By definition, an "electrodomestico" is an artifact that runs on electricity, and its purpose is to perform and facilitate daily tasks. In other words, it is a 'tangible promise that through science, technology and social organization, the improvement of the human condition is achievable. [It] is the symbol of a promise of progress that never ends,'
Mexico, however, lives in a constant state of "what could be but never will" cultural flux, where postcolonial redemption never happens. Using critical design tactics, delaO translated some of these cultural behaviors into interactive home appliance features; each design in the collection subtly combines a vintage industrial character with a rich Mexican aesthetic.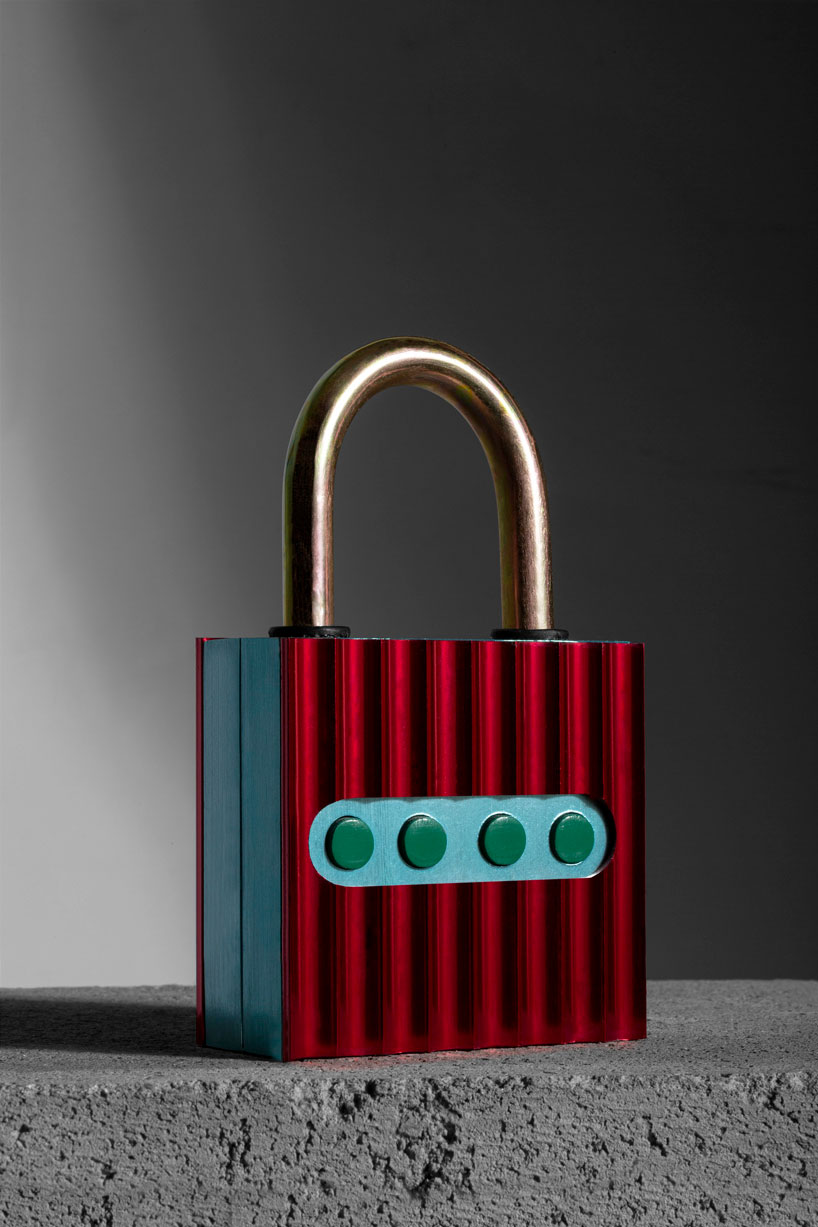 lie lock
AHORITA CLOCK and mentira lock
The first object of "Disonancia Doméstica" is the AHORITA CLOCK, which winks at the Mexicans' perception of time. According to delaO, this perception is linked to "a post-colonial attitude of indifference and avoidance of responsibility, especially towards authority, because it forces us to do what we do not want to do. The clock has always been a measuring instrument that marks time and therefore commitment, which Mexicans fear so much. So we designed a clock that marks the ambiguous time with which we feel most comfortable, extending the arrival of the future to enjoy the present.
Besides the weather, Mexicans also experience constant adversity that forges instincts for safety.. As a result, they know the art of deception and ensure that it survives. The DE MENTIRA LOCK solves this behavior; it has four buttons which, at first glance, seem intimidating, but in reality can unlock the handle by simply pressing one of them.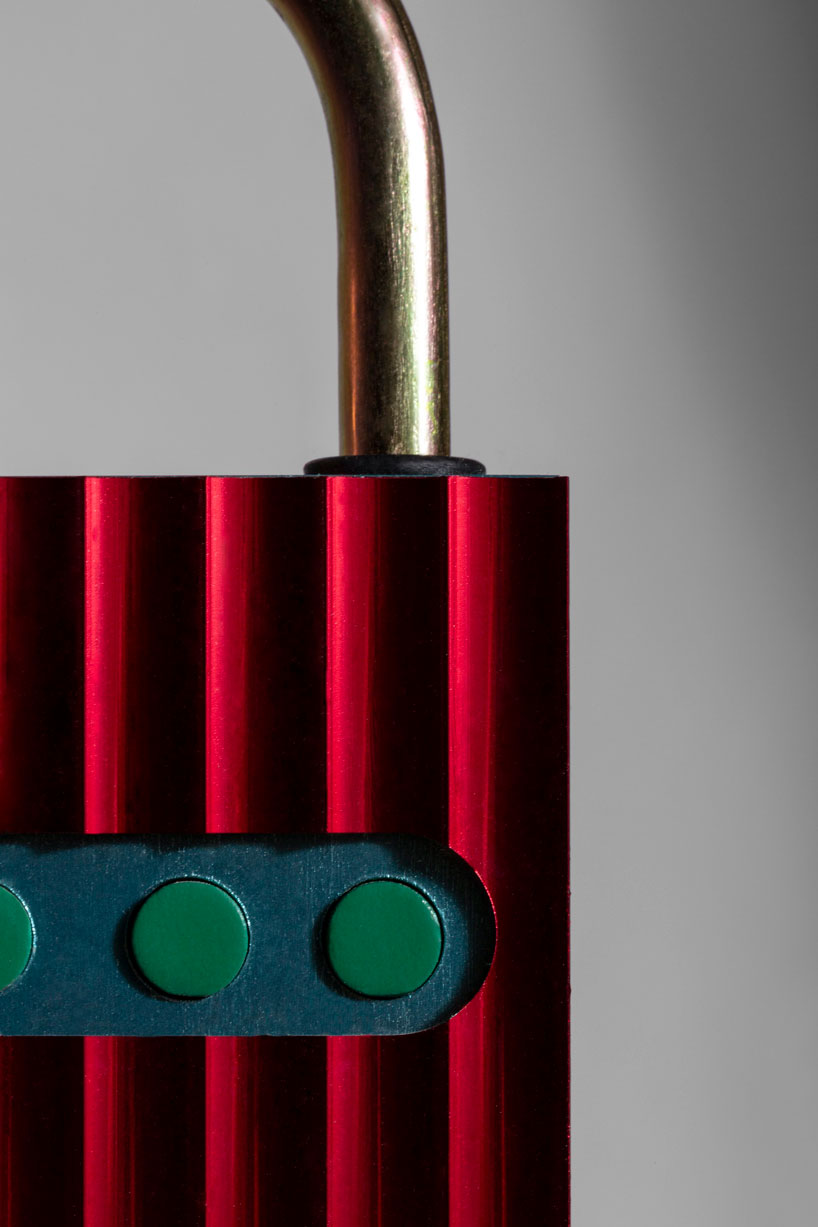 gandalla speaker and hubiera display
Meanwhile, the GANDALLA SPEAKER evokes the resentful attitude of a "gandalla" – a person who seeks immediate personal advantage and benefit at the expense of others, a phenomenon deeply rooted in Mexican history. delaO has recreated this behavior with a speakerphone that allows users to listen to their favorite music anywhere, expanding their personal space and invading that of others.
Finally, the HUBIERA DISPLAY ("hubiera" for "would have") winks at all that could have been but never was. 'Our history, full of falls and dramas, has pushed us Mexicans to use this verb a lot. We fantasize about things that never happened and never will, but it comforts us with the possibility," explains the studio. In line with these thoughts, the display shows the value of one Mexican peso against 1 USD, reminding users how much that currency could have been worth had it not been devalued in the 1990s.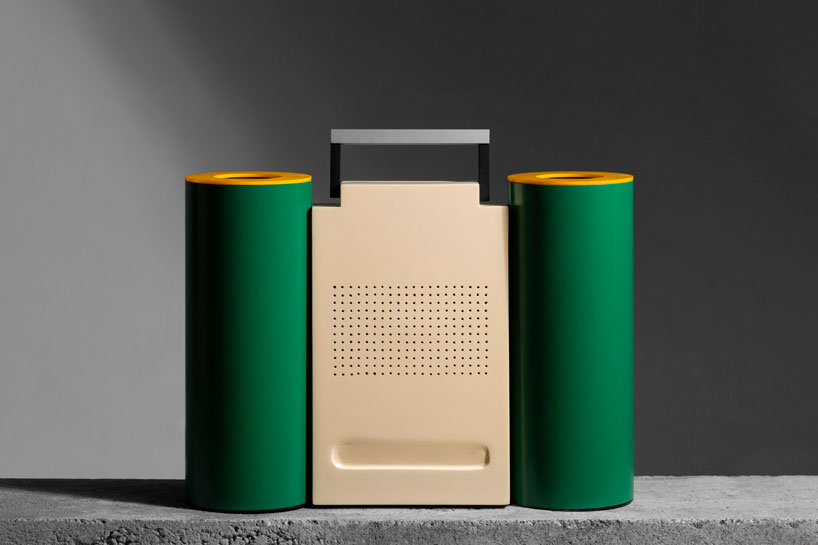 gandalla speaker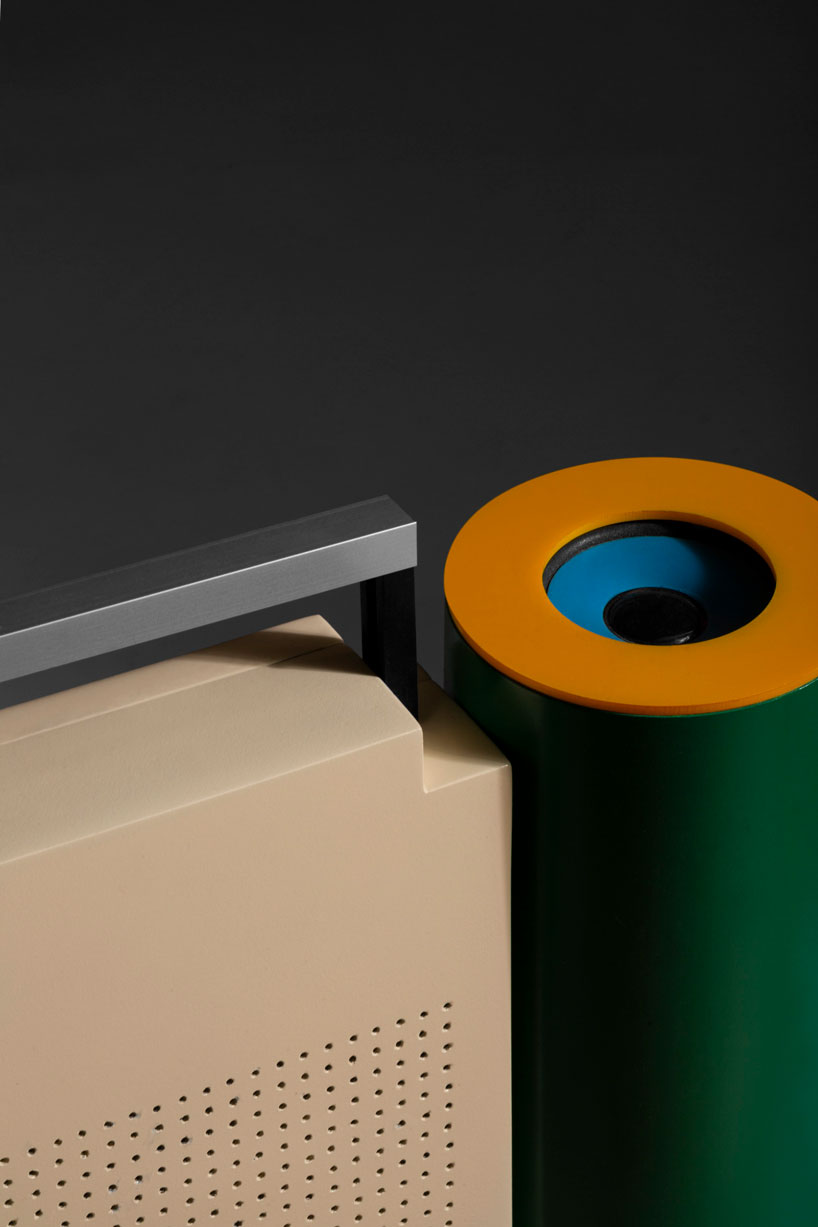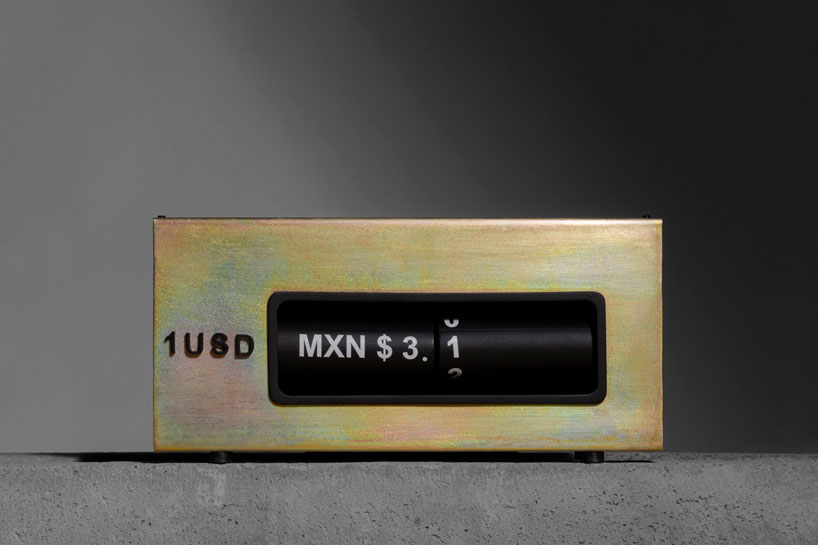 hubiera display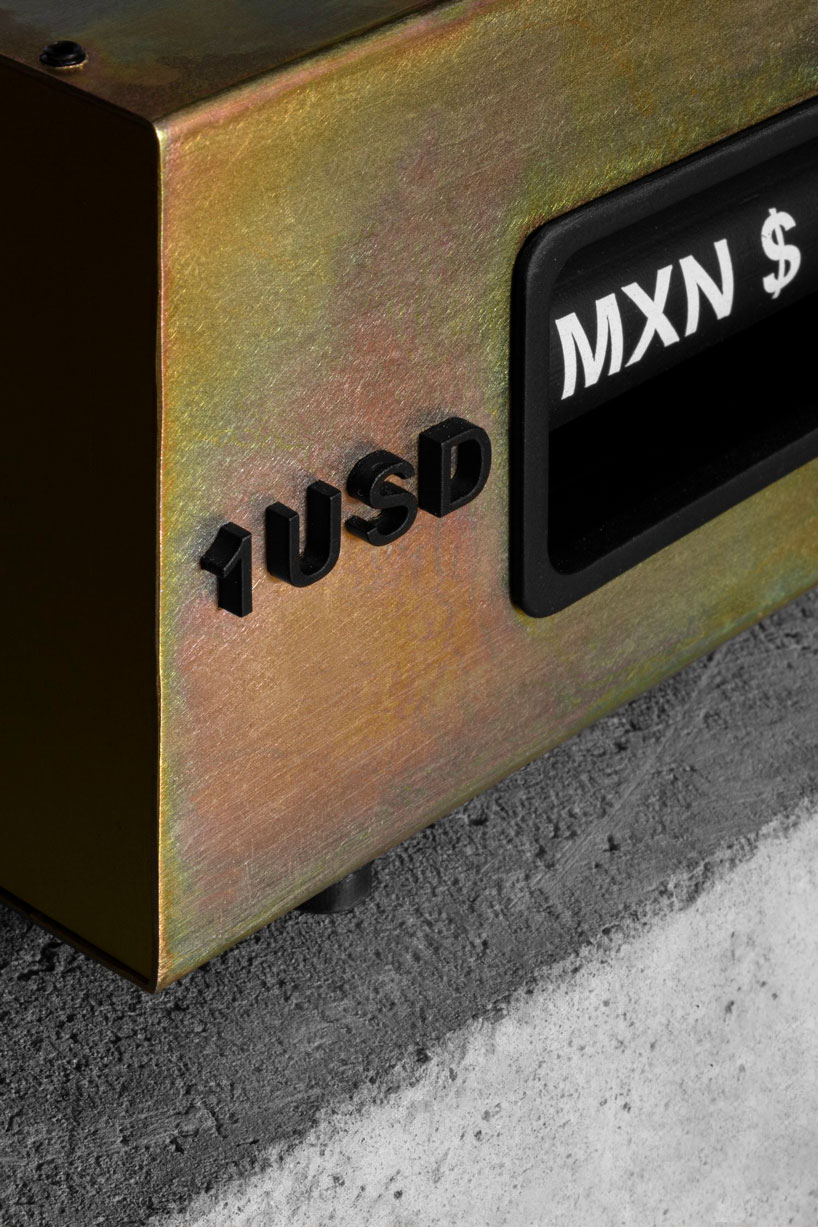 project info:
Last name: Domestic Dissonance
pattern: delaO design studio
designboom received this project from our DIY Submissions feature, where we invite our readers to submit their own work for publication. see more project submissions from our readers here.
edited by: léa zeitoun | design boom