Back to nature: discover the design studio where eco meets luxury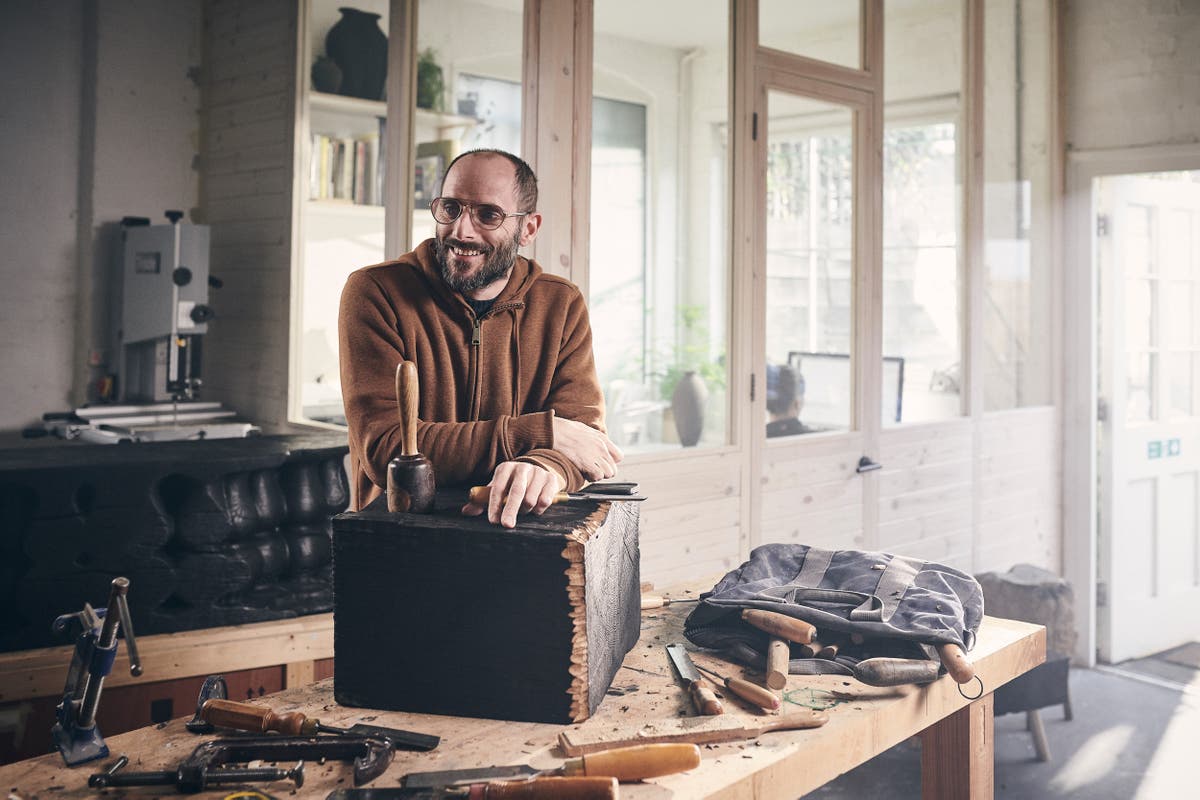 When it comes to our inner space – a place where we have spent more time in the past two years than ever before – our choices often reflect or project certain aspects of ourselves and our lives. Channeling our deepest wants and needs, and what is important to us. Reflect how we want to live our lives, what is missing or what we would like more.
Unsurprisingly under the circumstances, after having had so much time to reflect and take stock, a new approach emerged. We have become more aware of our environment, how it impacts us and affects us. We are also more careful and thoughtful about the products we buy – wanting to accumulate less, but invest more.
Along with this conscious new approach comes a thirst for quality over quantity and a value for craftsmanship, high quality materials and thoughtful design. As the old throwaway culture fades away, in its place grows the desire for a slower, more sustainable way of life. Natural and rustic designs that make a virtue of their materials, which bring a bit of the outdoors inside. Items made with care and attention, and an element of modernity, but which are completely made to last.
It is with this ethic that Gareth Neal runs his arts and crafts studio in East London. A trained cabinetmaker with extensive experience in artisan craftsmanship, Gareth sought a way to combine traditional methods and materials with more advanced design techniques, to create natural, rustic interior items with a modern, elegant twist. .
He began to experiment with digital design, exploring how he could use emerging technologies to create unique pieces, distinct structures, while adhering to the values ​​and craftsmanship of the past. Almost thirty years later, Gareth Neal Studio is now hailed for its beautiful artwork and sustainably produced furniture that exudes originality, precision and care.
"We create objects with a soul, which people keep and cherish for a lifetime – and hopefully pass on to others," says Gareth. "Items that, in theory, will never break – that are built to last. Really modern stuff but with a bit of tradition. Objects you want to touch and feel.
With such pride in work comes the knowledge that the materials used – whether for artwork or furniture – are environmentally friendly. In fact, Gareth ensures that only British-sourced woods – usually English oak or ash – are used. Meanwhile, much of the artwork is created from waste or off-cuts to reduce carbon output, an example of which is Gareth's self-proclaimed 'brutalist' latest collection of simple, minimalist furniture made from treetops and stumps.
"It is only through my knowledge of handcrafted furniture making and my many years of experience using traditional techniques that I have been able to take what I have learned into the digital realm" , shares Gareth. "Technology provides another tool in the arsenal of a cabinetmaker or a craftsman – to make things in a way that we have never done before. It can create precision of form and precision of execution in a way the hand can't always reach, so not only does it support my craft, but it also enhances the things I make.
Of course, working with some of the UK's finest craftsmen is another reason for the studio's success. Among them is embroidery and weaving expert Aimee Betts, who creates intricate cabinet designs, while Orkney-based sewist Kevin Gould creates beautiful modern and rustic chairs using traditional techniques. Elsewhere, Bill Amberg is their leather specialist, while Annemarie O'Sullivan handles willow weaving. Each an expert in their field, "the pieces simply wouldn't be what they are without them", acknowledges Gareth.
Finally, there is the philosophy behind it all. 'People, Process, Place' are the three creative pillars that have built a business based on originality and respect. "I just believe that if we think more deeply about the people who make things, the processes we use, and the environment, it will be much better for the world," Gareth says. "If one of my projects adheres to all three, then I know I designed it correctly."
A little like Gareth Neal, The Macallan also takes great pride in high quality British manufacturing, combining the finest ingredients and a sustainable production process to create a whiskey of exceptional quality and distinctive character. The Macallan Double Cask range is available from The Whiskey Exchange, The Whiskey Shop, Waitrose and other premium retailers. Learn more about themacallan.com