A moving showcase by fashion design students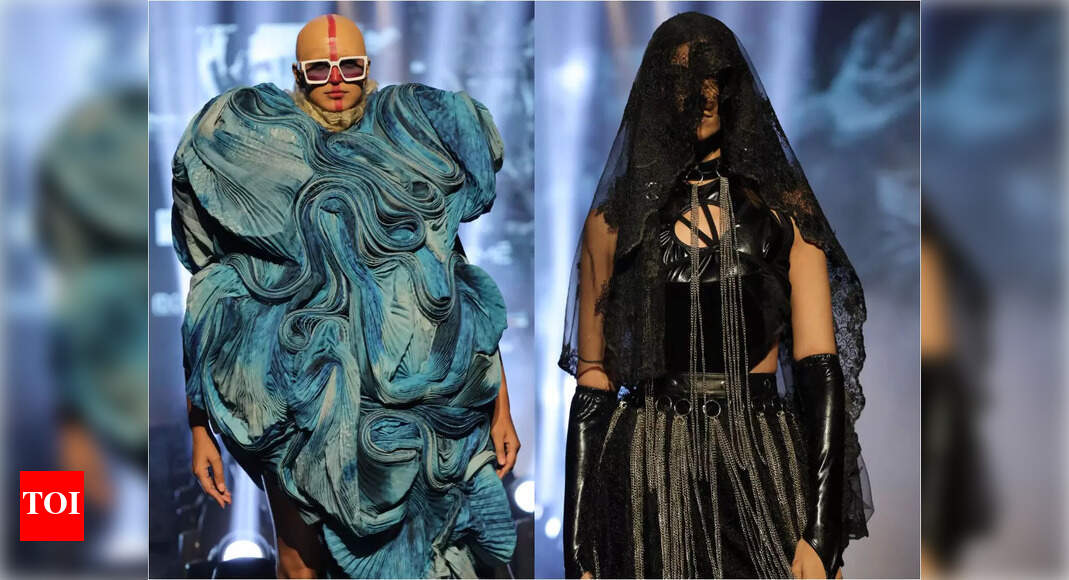 Aspiring young designers and fashion students from all Pearl Academy campuses had the unique opportunity to showcase their collections at FDCI X Lakmé Fashion Week on the final day of the country's biggest fashion event.
"The showcase's theme, Children of Dystopia, portrayed today's youth residing in a world of terror, in the midst of a global pandemic and war. Their presentation described how they interpret fashion while mastering the art of disorderly chaos, rage and desire. Through their creations, they have endeavored to highlight their generation's experience of living and thriving under current political, social and economic conditions." said Antonio Maurizio Grioli, dean of the Pearl Academy's School of Fashion and Design.

"In the ever-changing world of fashion, it is the students who will be the actors of tomorrow's change. As a platform, we have always believed in nurturing talent and giving young designers a stage to showcase their creations to the design fraternity. Our renewed partnership with the Pearl Academy season is just a testament to this belief. We are thrilled to see these brilliant students from Pearl Academy showcase their designs at FDCI X Lakmé Fashion Week," said Sunil Sethi, President of FDCI.

Speaking about the Aditi Srivastava Student Showcase, Pearl Academy President said, "It is always a tremendously proud moment for us to see our students grow into professionals, ready to take on the world. The FDCI x Pearl Academy FirstCut showcase was their introduction to the fashion industry. At Pearl Academy, we strive to empower students to interact directly with industry experts. Exposure to the best of the fashion and design fraternity plays an important role in a student's upbringing and this program gives them the opportunity to experiment and showcase their talent by discovering their talent and learning the ways of the industry, first hand. . It was a pleasure to witness their beautifully presented collections.